He leads me beside Still Waters,
He restores my Soul. Psalm 23
---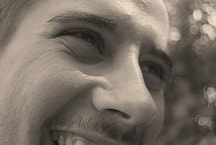 Treatment Focus:
Substance Abuse Evaluations: We have the only online substance abuse evaluation in the Iowa City/Cedar Rapids corridor - providing convenience and saving time off from work. ​
Individual Counseling and Group Counseling Options: We provide individual and group counseling to provide help and support for a variety of issues.
Teletherapy: Eastern Iowa's most extensive use of teletherapy.
Holistic: Our holistic philosophy focuses on living a better, healthier, more fulfilling life.
Faith-Based Options: Still Waters is the only addiction and wellness program in the Iowa City/Cedar Rapids corridor that offers a faith-based, Christian approach. ​



Program at a Glance:
Still Waters' substance abuse treatment programs are individually tailored to each client depending on individual circumstances and needs. At the core of our program is a holistic philosophy built on the belief that recovery is about living the best life possible through a balanced, healthy, addiction-free lifestyle. Still Waters focuses on matching the needs, experiences and goals of each individual with the delivery of the right amount and extent of treatment. Delivering the highest quality service along with an individual focus makes us the premium service, at a fraction of the cost.
​
---